About us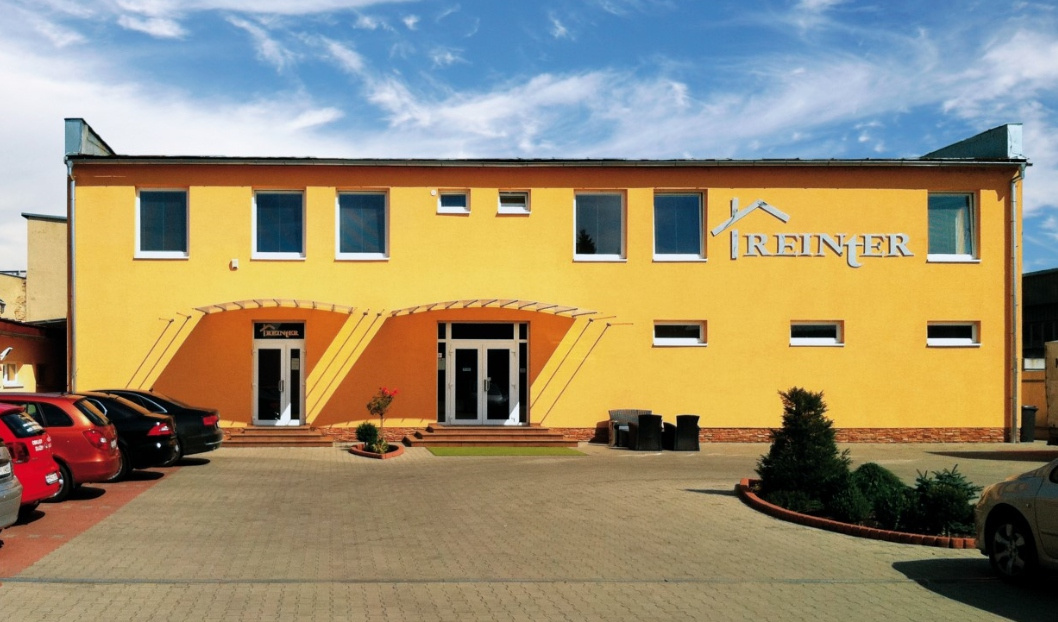 Reinter company operates in the construction market for 20 years. It was founded as a trade in 1997 and refurbished the housing and sanitary units called "Ing. Jaroslav Pčola, REINTER ". In each subsequent year, custom content increased resulting in a natural increase in the number of employees and production expansion.
Since 2001, the company has gradually deviated from smaller contracts and based on growing experience, technology experience and increasing machinery, we focused on the construction of family houses, insulation, building renovation, construction of multipurpose buildings and amenities structures. Since 2009 despite the financial crisis, we saw a significant increase in production capacity, which is related to our focus on the private sector. Investors who wished to realize their projects were betting on certainty and chose a partner with a history, good references, economic stability and quality of human potential. We were able to implement the first buildings worth more than one million euros and ranked among the most important Slovak construction companies. This period became a great satisfaction for years of hard work and honest service to people for us.
Since 2011 the number of employees in permanent employment continuously exceeds one hundred and volume of production of 5,000,000 euros. In summer season, the company is works on twenty buildings, which is allowed by the company developed structure. So that we could provide customers with comprehensive services, our financial, business and design department work on preparation of buildings. Section of building production is governed by three project managers through ten masters of building production. Thanks to the growth and stabilization of Slovak construction market, we proceeded to the continuous change of the legal form and now we operate under the name Reinter Ltd.
Structure
A high level of quality in production volume, which the company produces in recent years, was largely ensured by the functional structure of the company that provides the customer with a multi-stage control. So we are able to manage 20 buildings at the same time and all in high quality. You can be assured that every building throughout the entire operation will be under the spotlight of allocated master of building production, whose main task is to supervise the quality of work performed.
His authority is the project manager, who determines the construction schedule, is ready to answer your questions about the site, to discuss about changes with you or about requirements and who is the second degree of quality control. Our work is carried out mainly by our own employees. During the 20 years of history we have built a strong group of workers, which is easily recognized thanks to the same uniform clothing, helmets, propriety and professionalism.
Component of production is supported by production planning. Our customers can decide about their construction quickly and economically thanks to the project department and budgeting, which can expose and appreciate their imagination within a few hours. Execution time is thus shortened and despite the necessary changes in the project, construction continues at a brisk pace. Sales department makes sure that our customers have the best market price and delivery to the construction site to ensure that nothing is missing on site. Just such a structure allows us to provide customers with services which make it the easiest.